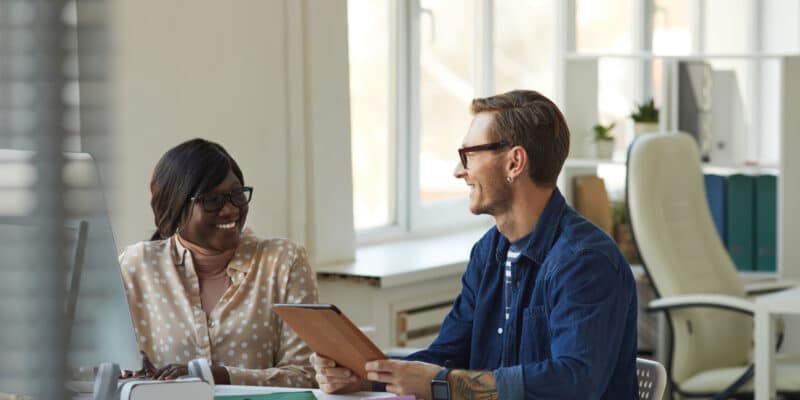 The amazing features of Microsoft Viva
Welcome to the future. In the second part of the Microsoft Viva series with Mint SA, we look at the different pillars that make up this vibrant platform and unpack why this is such a bold and relevant move for the modern organization. 
In the first part we looked at Microsoft Viva Connection and Microsoft Viva Purpose, now we are moving on to Microsoft Viva Insight and Microsoft Viva Growth.  
First up is… Microsoft Viva Insight
Microsoft Viva Insight is all about giving managers visibility into the overall team experience. It captures the data, including time spent in meetings, and how much time is available for focus work, and funnels it into insights that give managers the needed visibility into work patterns that might lead to burnout and stress. Armed with these insights managers can better understand their employee's habits and can use this information to create connected and empowered teams. Sitting within Insight is Microsoft Viva Pulse, a tool designed to give managers and team leads relevant information that they can use to build stronger relationships with their people. 
Microsoft Viva Pulse sits on the foundations of inspire, empower and engage. Viva Pulse enables managers to send ultra-quick, research-backed surveys to understand the views and needs of their unique teams. It empowers managers and team leaders to do more with relevant information that connects them with their people, and it empowers people to share their views and insights with leadership more effectively. It gives people a voice and it has impressive tools that let you identify pain points, create positive pathways, and make intelligent decisions based on relevant information. 
Next up is…Microsoft Viva Growth
One key insight in the Microsoft 2022 Work Trend Index: Annual Report was that people want to grow within their careers. As the report said: "As the world continues to evolve, organizations that take a culture-first, learn-it-all approach will come out ahead."  
Enter the Microsoft Growth pillar with Microsoft Viva Learning and Answers in Microsoft Viva – this part of the family is all about personal growth and helping people find the right routes to their success. 
Microsoft Viva Learning enables managers to make curated courses, resources, and specific content available for employees to see within Microsoft Teams. It comes with a LinkedIn Learning Hub integration that provides your employees with an expanded knowledge base and a huge number of learning opportunities. Managers can recommend courses to employees, track the progress on these courses and send praise to those employees who prioritize their own development.  
You get a consolidated admin experience with company-specific content and custom content embedded within the same learning ecosystem while employees are empowered to learn new skills. 
Answers in Microsoft Viva taps into the expertise that you already have within your business and thereby build a culture of learning within your organization. It matches employee questions to the right experts and answers, and it uses artificial intelligence to recommend topics and experts and highlight best practice solutions. This helps you to create a rich culture of knowledge sharing and learning that will inspire and ignite your people.  
Let's create this Modern Workplace with Mint…
Mint will help you to leverage the tools and functionalities embedded within the Microsoft Viva bouquet of services to create an empowered modern workforce. We can help you get the most out of your Microsoft Viva experience to create an integrated employee environment that helps people to learn, grow and thrive. 
Visit our website where we unpack all the benefits of Microsoft Viva and how we can help you embed the pillars and tools within your business needs to thrive in the new world of work. Whether you're hybrid, remote or in the office, we can give you a Microsoft Viva platform that connects your people to your business through shared growth and experiences.