Drive Business Success with Power Platform
The Power Platform is changing the way businesses engage employees, automate processes and ultimately drive business success for all organizations across every industry.
How To Build Business Resilience with Microsoft Power Platform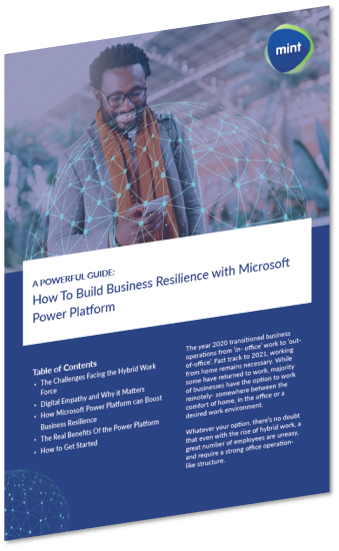 The year 2020 transitioned business operations from 'in- office' work to 'out of-office'. Fast track to 2021, working from home remains necessary. While some have returned to work, majority of businesses have the option to work remotely- somewhere between the comfort of home, in the office or a desired work environment.