Microsoft Viva Connection
Inform, include and inspire your employees
What is Microsoft Viva Connection?
Microsoft Viva is all about empowering the employee and driving business growth. The Connection part of the Microsoft Viva platform leverages two key tools: Viva Amplify and Viva Engage. These are designed to help leaders and managers connect more effectively with their employees, and to keep everyone informed through transparent and vibrant communities within your business ecosystem.
Microsoft Viva Connection implemented by Mint SA will enhance your employee experiences and drive retention with a connected culture and interconnected company.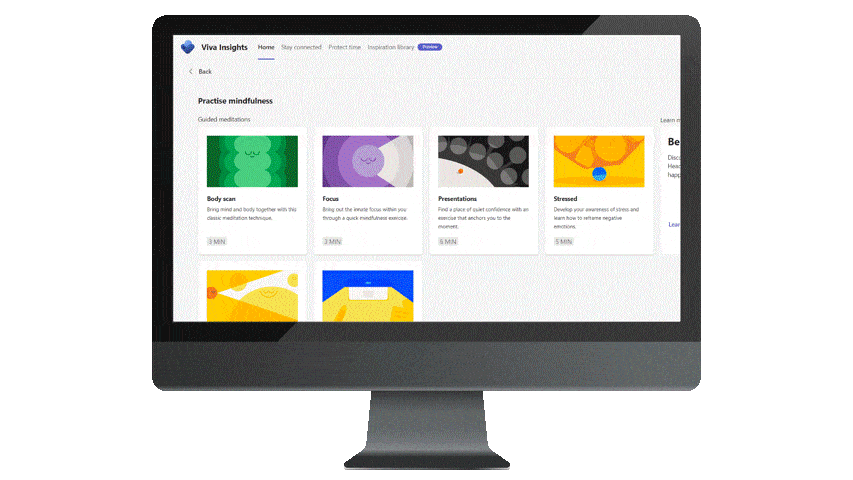 It's time to streamline your communication and engage with your employees wherever they are.
Centralise communication in a single space
Leverage professional writing guidance to create clear messages that resonate
Measure communication outcomes
Use analytics to assess message success and drive constant improvements
Communicate across multiple channels such as Outlook, SharePoint, Viva and more
Optimise content to fit your chosen distribution channels
Elevate your messages and be consistent

The Leadership Corner helps you connect with your employees within existing communities and to give people more insight into who their leaders are through dialogue and personalized views
Create personalized views of leaders for employees
Showcase leadership activity and communications
Ignite discussion between leaders and employees
Drive two-way communication across communities and touchpoints
Actionable insights and recommendations to support leaders and employees
Assess the impact of leadership messaging
Ask Me Anything events and surveys
Intuitive dashboards to track metrics and employee sentiment