Inform, include and inspire your employees
What is Microsoft Viva Purpose?
Microsoft Viva helps you to align goals and objectives throughout the organization and Viva Goals, integrated seamlessly into Microsoft 365, is the driving force behind this functionality. With Viva Goals, you can connect your Objectives and Key Results (OKR) into workflows across all the Microsoft 365 apps that people use every day.
Using Microsoft Viva Purpose as a foundation for building connections and collaborative experiences, you can reach deeper into Microsoft Teams, Microsoft Planner and Microsoft Project, along with Power BI datasets to track KPIs and so much more.
Microsoft Viva Goals implemented by Mint will empower your people and your managers to align and personalize OKRs.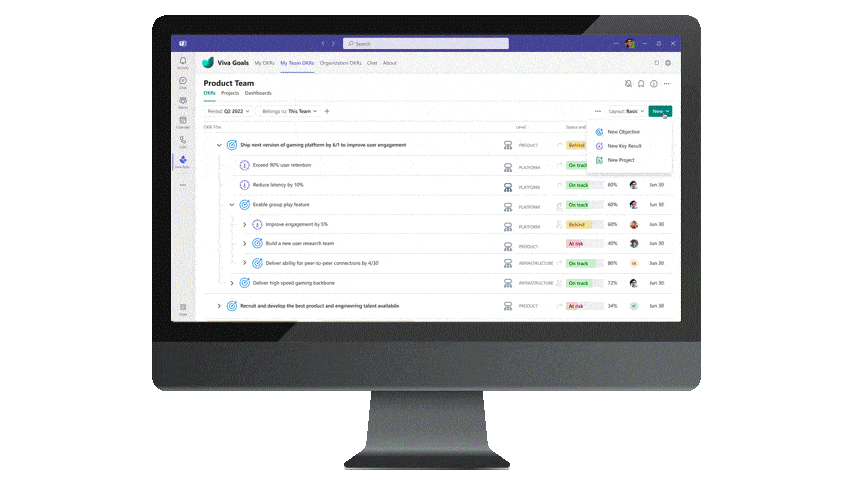 It's time to integrate team and organization goals throughout Microsoft 365
Bring objectives and key results (OKRs) into workflows
Integrate across Microsoft 365 apps
Automatically update OKRs when completing Azure DevOps work items
Automatic updates to OKR progress and check-ins
Collaborate and check-in with Microsoft Teams