Unify Data Sources with a Powerful Data Visualisation Tool
Through every interaction with data, you can generate and acquire insight, propelling a thorough understanding of your work, business and organization.
Power BI is analytics driven platform that it part of the Microsoft of Power Platform uses technologies to drive effective business planning and implementation. The business intelligence strategy uses data analysis as ground to build coherent business semantic data models.
It allows for the creation of interactive dashboards and customized visualizations, empowering you to select and drive effective solutions for your customers.
Gartner has recognized Microsoft as a Magic Quadrant Leader in analytics and BI platforms for 14 years
Harness the Power of Data with Power BI
How To Build Business Resilience with Microsoft Power Platform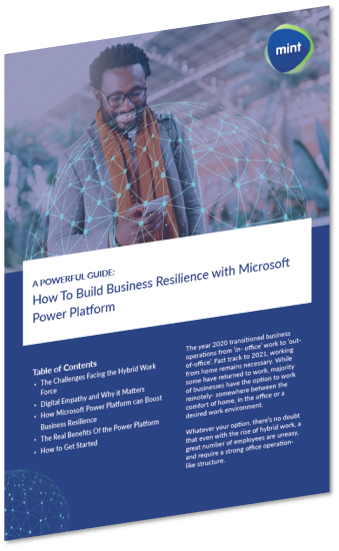 The year 2020 transitioned business operations from 'in- office' work to 'out of-office'. Fast track to 2021, working from home remains necessary. While some have returned to work, majority of businesses have the option to work remotely- somewhere between the comfort of home, in the office or a desired work environment.
The Top Benefits of Power BI
Data communication is the predominant way in which organizations are sharing their insights and developing their skills.
Collaborate Your Way With The Power Platform